03/21/13 UPDATE – Luke Turner, now 4, has been located and was reunited with his mother, Brandy Turner, on Thursday. Times Call has an updated article regarding Luke reunited with his mother who he hasn't seen in over eight months.
Photo of Luke back in the arms of his overjoyed mother, Brandy Turner
Below is a posted I created back in October regarding Luke's disappearance.
Longmont, Colorado — Brandy Turner, the mother of Luke Turner (3) said she and her husband, Monty Turner, have been having marriage difficulties and he moved out of their Longmont residence in late June. A week or two after Monty moved out, Brandy filed for divorce on July 6, 2012 and had secured a temporary protective order on behalf of her son against Monty Turner, but the papers have not been served due to his (possibly willful) disappearance.
Monty Turner
Her son has been missing (abducted) for over three months, going on four months and she misses him dearly and wants him to come home. She last seen her child after dropping him off on a 4th of July visit to see his father who in return, selfishly took the child away from his mother.
Both Monty and Luke Turner are considered 'missing persons' because Longmont Police Department do not have evidence of a crime being committed. Sgt. Joel Post said Monty Turner has parental rights to the child. The case remains open.
Back in July, Brandy said she understood the legal nuance and she believes her husband does not want to be found, but she wants her child back. She said she believes they might be living in a camper Monty Turner was hauling with a truck. He planned to live in the camper after moving out of their Longmont home and had plans to park it in Lafayette. It's possible he had gotten the camper for the very purpose of abducting Luke.
Luke's loved ones are very worried that they will never see him again and media has paid little attention to this case because it's a possible "parental" abduction. Although still illegal it is not looked at as an actual abduction in the eyes of media.
Brandy said she last heard from her former husband on July 2, 2012 when he replied to a text she had sent him asking for their child. He was suppose to meet her at the Park-N-Ride at Niwot Road and U.S. Highway 287 on July 5 to drop off Luke, but failed to show up. She said her father-in-law, who lives in Divide, told her that Monty Turner took the boy camping, but she wasn't given a location..
According to Brandy, Monty has always been a good father but that he is not an outdoor type of guy and she has been worried about their well-being. Luke was still being breast-feed prior to his disappearance and was not yet weaned off breast-milk when he was taken.
Monty Turner has family ties in Brighton, Denver, Divide and Teller County, and around Springfield, Mo.
A friend of Brandy Turner started a Facebook group this past Summer called "To Find Luke" which has gotten over 9,500 'likes' in the past several months.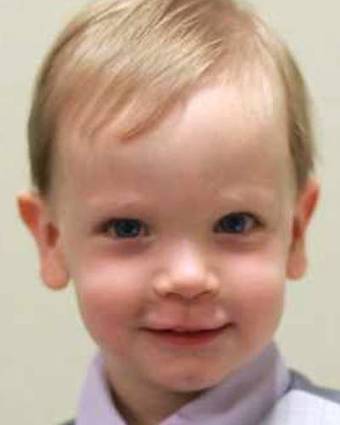 Pictured; Luke Aaron Turner
Case Type: Family Abduction (although police have this case as "missing" and refuse to list it as abduction because there is no evidence of any crime being commited.)
DOB: Dec 27, 2009 Sex: Male
Missing Date: Jul 3, 2012 Race: White
Age Now: 2 Height:  3'0″ (91 cm)
Missing City: LONGMONT Weight:  28 lbs (13 kg)
Missing State :  CO Hair Color: Blonde
Missing Country: United States Eye Color: Blue
Luke Turner will be three-years-old on December 27, 2012. Luke has a birthmark on his left shoulder.
He may be in the company of his father, 50-year-old Monty Turner.
For some reason I cannot post the photo of Monty from the NCMEC poster so I am posting this photo which was originally posted on the "To Find Luke" Facebook page.
Pictured; Monty Ray Turner
Companion Type: Companion
DOB:  May 11, 1962
Sex:  Male
Race:  White
Hair:  Brown
Eyes:  Blue
Height:  6'3″ (191 cm)
Weight:  230 lbs (104 kg)
Monty Turner is possibly living out of a camper and has family ties in Brighton, Denver, Divide and Teller County. He also has ties to Springfield, Missouri.
Luke has loved ones that miss him dearly and would like the public to be aware of this case and to call Longmont PD (number at end of post) if you think you might have spotted Money or Luke Turner.
Anyone with information regarding this case is asked to contact: Longmont Police Department (CO) 1-303-651-8501